This is our year to present the All-County Historical program which will be the "Eight Days in Paradise."
Tickets: $10 plus $1 handling fee.
All proceeds benefit the Paradise Museum.
Time: 6PM until 8PM
Venue: G.C. Rann Auditorium-Wise County Heritage Museum, 1602 south Trinity, Decatur, TX 76234
Purchase Your Tickets Online Here.
Tickets will be available at Hometown Tees as well.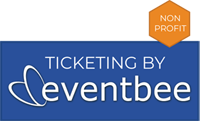 Online Ticketing Powered by Eventbee